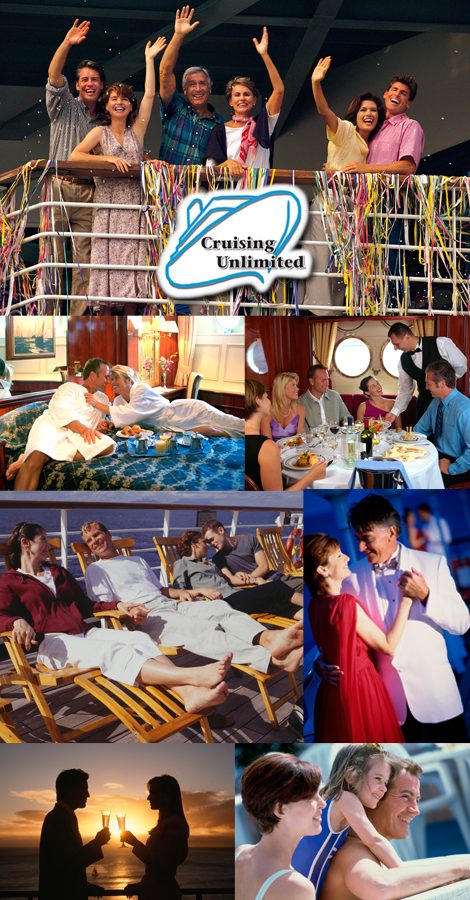 Pack like a Pro
Some travelers jam two weeks' worth of gear in their bags for a long weekend. Others pack a bit too lightly and forget important things like medications or travel documents. Savvy travelers strike the perfect balance and bring just what they need.
Packing List
Prepare a good packing list and check it off as you pack the items. One of the best ways to avoid packing too much and leaving some essential behind, is to make up a packing list. Think ahead to the number of days and anticipated clothing changes. Add one extra for that "just-in-case" and check them off when packed. Do the same with toiletries and all other items.
Strategy before you Pack – The number one mistake people make when they pack is bringing too much. A packing checklist is essential. Take it day by day and write down every outfit you may need. Include day and evening wear, beachwear, even pajamas.
 Plan your Outfits – The very first thing to do before packing? Confirm your destination's weather forecast.
Invariably, even the largest suitcase seems to shrink quickly as we pack up our clothes. Packing multi-use separates is the best way to maximize your outfits. Make sure that each item of clothing can be worn at least two ways.
Pick one color scheme and stick to it. Don't bring blacks and browns. Each will require its own set of shoes and accessories that won't be interchangeable. Instead, build your wardrobe around just two or three complementary colors, such as black, gray and blue; navy, red and white; or brown, olive green and cream. This will increase your outfit choices because everything will match.
Packing It – Once you've figured out what to bring, the issue becomes fitting it all in your suitcase.  Follow this how-to guide:
1. First, pack all the heavy items along the bottom of the suitcase. Place belts along the perimeter of the case and heavy items, like a hairdryer or cosmetics case, in the center.
2. Wrap individual shoes in plastic bags to protect your other items from the dirty soles. If you're taking high heels, stuff each one in a sock or shower cap after wrapping them. Place shoes near the bottom hinges of the suitcase.
3. Small, soft items that won't wrinkle, like socks and underwear, go in the corners.
Now you're ready to start packing your clothes; an optional packing board on top of the items already in your suitcase will provide a nice flat surface.
 Use the interlayering method:
 4. Fold your slacks along their natural creases and place the waistband against one edge of your suitcase with the bottom of the pant extending over the opposite edge of the suitcase. Place the second pair of slacks in the same method in the opposite direction. Continue doing this along the length of the suitcase with your blouses and dresses as well.
5. Fold your knits separately, then roll each one into a bundle. The tighter you roll you them, the less they'll wrinkle. Place them on top of the layered clothing.
6. Now bring the ends of the layered clothing up and over the rolled items inside the case, alternating sides as you go.
7. Ironing everything before it goes in the suitcase. Ironed clothes not only lay flatter, thus taking up less space, but look better when you unpack. Also, do up the zippers and buttons so your clothes will lie correctly.
Other Techniques
When packing your clothes, avoid folding them individually. If you do, they will crease when compressed. Here are a few alternatives:
Rolling Your Clothes – Bags will hold more if the clothes are rolled rather than folded. If you roll in tissue paper, the clothes will also get less wrinkled. Rolling works well with pants, skirts and sports shirts. Lay the item face down, fold back the sleeves and then roll from the bottom up.
 Fold Clothes Together – Take two or more garments and lay half of one pair on top of the other. Fold the one on the bottom over the pair on the top. This gives each pair some cushion where you've folded it so it's less likely to crease or wrinkle in the folds.
The Vacuum Approach – No matter how disciplined you are about choosing what to take, one of the major limiting factors in packing is space available. If you need or want to take more clothes than will normally fit in your suitcase, try one of the vacuum packing bags.
Clothes, when folded in their normal state, occupy a volume 2 to 5 times what is necessary due to the air trapped in the material. Several companies are manufacturing plastic bags in which to pack your clothes. After sealing, the air inside can be either sucked out with a vacuum cleaner or forced out by rolling the bag. The same amount of clothes can be packed in half or even one fifth of the volume. (Space Bag ® is one such product) Surprisingly, if folded carefully, your clothes will come out almost wrinkle free.
Tissue Paper – For delicate items, try tissue paper. Lay the item face down and place tissue paper on top. Fold it up with the tissue paper inside. Use additional layers of paper as you fold the garment so it is completely wrapped in and around paper. This approach is only practical for evening clothes that you don't want to crush.
Luggage Basics – It's not a smart idea to buy designer luggage. But don't buy a cheap bag either; you'll just have to replace it when it busts in a month. When buying luggage, color and style count for something, but above all, your luggage should be durable and practical. Remember, black suitcases are the most popular, so if you're checking yours consider using a colorful luggage tag or belt to set your bag apart.
A piece of cardboard makes an excellent divider and helps keep your clothes organized and neat as you are able to lay them out flat on the cardboard. It also makes airport inspections a lot less of a hassle as you can lift out your divider with clothes on top easily.
Lost Bag ID
Always place a card with your name, address and telephone (cell phone preferably) inside all checked and carry-on bags.
Security
Scan your passport, driver's license, travelers checks and paper tickets. Store this in an email to your web based email account. Send a list of your credit cards last 4 digits and the 'lost card' telephone numbers to your web based email account so you know who to contact if your cards are lost or stolen. Thus, even if you lose everything, you have immediate access to all important information.
Take out your wallet, purse or whatever else you will be taking with you to carry your documents and make a copy of everything: credit cards, ID cards, licenses, passport, traveler's checks etc. Store the copies in a secure place at home. This is a good idea not only for when you will be on a trip, but for every day back up. Should you lose or have stolen your documents, you will have a complete inventory of everything. Carry an abbreviated sanitized inventory with you on the trip.
Split up your valuables
Split up your bank cards, cash, travelers' checks and credit cards as much as possible in different pockets, your carry on and wallet when packing. In case you do get robbed, at least you won't lose everything.
Small Bottles
Use small bottles to pack toiletries and other small items. There are several sturdy and waterproof ones, with clear/see through ones being preferable. You can also use small bottles to repack shampoo and lotions so that you don't have to always carry a big bottle with you. Take only half a tube of toothpaste rolled up tight.
Backpack Tips
When you are packing things into a backpack, place the lighter items at the bottom and the heavier ones on top. Your bag will feel lighter this way as the pack rests on your lower back. Place the things you use the most on top.
Pack in Plastic
Pack everything in plastic bags – clear for smaller items and white garbage for larger items. Write in marker pen the contents. One plastic bag for each type of clothing. When you unpack your bag you just take out a series of bags and you can see immediately what you want. So an overnight stay somewhere just means taking 1 item out of a bag – no rummaging! Repacking becomes easy.
Clothes
Pack only what you know you will use. If on a long trip, plan to wash on the road. If you are checking baggage, keep at least one change of clothing in your carry on. If your checked bags don't arrive or are delayed, you'll still have clean clothes available.
Diaper Bag
If you are traveling with babies, then the diaper bag is an excellent place to hide your valuables. This most likely will not be the first thing to be stolen.
 Tips for Air Travelers
Flying Right – It's tough to keep track of the latest airplane carry-on restrictions. That's why the Transportation Security Administration (TSA) has given the rules for liquids a nickname – 311:
3-ounce or smaller containers of liquids or gels
1 quart-sized, clear, plastic, zip-top bag to hold the containers
1 quart-sized zip lock bag per passenger
You can purchase zip lock bags at the grocery store. Any brand works as long as the top zips shut. Target sells 3-ounce plastic bottles, as do most drug stores.
You may not pack liquid or gel substances in your carry-on unless they are in individual three-ounce containers, enclosed in one clear, quart-size, plastic, zip-top bag per passenger.
Be aware of restrictions on the size and number of bags you may bring onto your flight. Many airlines now charge a fee for every checked or over weight bag.
Do not lock your checked bags except with TSA approved locks.
Do not over pack your bag.
Carry all undeveloped film with you in your carry on.
Carry your valuables, medications and travel documents in your carry on.
Do not stack books and other documents on top of each other. Spread them out throughout your bag.
Top 10 Essential Carry-On Items
1. Extra Clothes – A lightweight sweater for chilly airport terminals, as well as temperature drops in the plane. You may also consider packing a spare pair of undies in case you get to your destination on time, but your bags don't.  While it's easy to pick up a spare sweatshirt or shorts, panties can be a little harder to come by.
2. Eye Care – The dry air that's re-circulated throughout the plane's cabin can leave your eyes red and irritated. Carry your preferred eye drops for relief.
3. Lotion – Dry airplane air can wreak havoc on your skin, but it isn't the only reason you'll need a great moisturizer. An Anti-Bacterial Moisturizing Lotion will also keep germs at bay. Keep in mind that you're limited to 3-ounce (or less) containers.
4. Cell Phone Charger – Pack your charger in your carry-on.
5. Portable Entertainment – Long flights and layovers are a bit more bearable when you have an iPod, laptop or portable DVD player to keep you entertained. Pack a couple movies and watch as the hours fly by.
6. Important Papers – Photocopy your driver's license, passport, itinerary and a phone list of emergency contacts. Tuck a copy of each in both your purse and carry-on bag, in case either gets lost or stolen. As an extra precaution, write down the contact information for your bank and credit card companies.
7. Cosmetics Case – You aren't likely to look your best after a long flight spent squashed into a tiny seat. For a quick touch-up, make sure you have your facial essentials – powder, shadow, lipstick.
8. Luggage Tag – Make sure all your baggage has ID tags and your contact information inside as well.
9. Pill Container – Carry your needed medication with you. For prescription medications, carry a copy of the prescriptions as well.
10. Sanity Savers – An eye mask? Noise-reduction headphones? Inflatable neck pillow? Whatever will make your flight more comfortable.